Pureit by HUL Marvella with Fruit and Veg Purifier 8 L RO + UV Water Purifier (White, Blue)
1 in stock
This product might be sent via India registered Parcel, Depending on Courier availability. Kindly call 89214 87214 if you have queries regarding shipping.
INSTALLATION WILL BE PROVIDED BY HUL
1 YEAR WARRANTY FOR MANUFACTURER DEFECTS
Highlights
Electrical & Storage : Electric purification ? suitable for areas with water shortage
8 L : More the capacity, more the users can be served with drinking water
RO + UV : Suitable for borewell water, removes microbes and Hard Water TDS
Estimated Delivery for Different Locations
Karnataka - 2-3 days from shipment day
South India - 4-7 days from Shipping
Rest of India - 8-10 days from Shipping
---------------------------------------------------------------------------
Return Policy - 7 days from date of delivery, if product is damaged, dead on arrival or different from what was ordered.
All products are genuine and carry warranty (wherever applies)  from respective Brand service provider.
Freebies & Promotions
Free Shipping above ₹2000.
Compare
Description
This fruit and veg RO + UV purifier from Pureit puts your drinking water through a 6-stage purification process to eliminate even the smallest of impurities from your drinking water. Thanks to the fruit and vegetable purifier and the Oxyblast technology, you can eat clean vegetables and fruits.
Keep water-borne diseases at bay with the Pureit Marvella RO + UV water purifier. Its 6 stage purification technology targets even the smallest of the impurities. The Fruit and Vegetable Purifier and the Oxyblast technology ensure that the fruits and vegetables are also clean and healthy for you.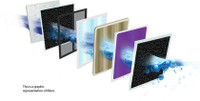 6 Stage Purification
This purification technology removes 90% of the TDS (up to 1800 rpm) from the water. The pre-sediment filter improves the life of the carbon filter by removing fine and coarse impurities and dirt particles. The pre-RO Carbon filter removes chlorine and organic impurities, such as harmful pesticides, and it absorbs organic compounds, that cause bad taste and odour, from the water. The Mini filter removes finer particulate impurities. The RO membrane removes dissolved salts, pesticides, hardness, heavy metals, such as arsenic, lead and mercury, and microbial contaminants, such as bacteria, viruses, protozoa and cysts. The Micro Filtration filter/UV Chamber ensures that the water is further purified after RO. The Post-RO Carbon filter acts like a polisher to enhance the taste of water.

Fruit and Vegetable Purifier
The RO + UV water purification technology also ensures that the fruits and vegetables are safe and healthy to be consumed.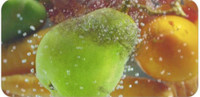 2x Pesticide Removal
The innovative Oxyblast technology removes times the 2 pesticides off the surface of fruits and vegetables, when compared to washing them under regular tap water.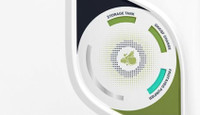 Double Purity Lock
With features such as Advance Alert and Auto Shut-off System, you never have to be worried about this appliance dispensing impure water.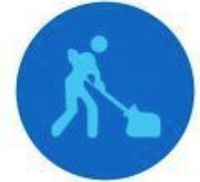 Food-grade Plastic Construction
This water purifier is built from food-grade, non-toxic and engineering-grade plastics. It filters approximately up to 10-12 L of purified water per hour.
Germkill Performance
It meets the stringent international criteria set by organisations, such as the Environmental Protection Agency (EPA), USA, for safe drinking water. It even alerts you 15 days prior to the expiration of the Germkill Kit.
Specifications
General
| | |
| --- | --- |
| Model Name | Marvella with Fruit and Veg Purifier |
| Color | |
| Total Capacity | |
| Purifying Technology | |
| In The Box | |
| Power Requirement | |
| Power Consumption | |
| Electrical Type | |
| Purification Features | |
Product Details
| | |
| --- | --- |
| Detachable Storage Tank | |
| Auto Shut Off | |
| Auto Start | |
| Overflow Protection | |
| Child Lock | |
| Filter Life | |
| Filter Type | Mini Filter, Pre-sediment Filter |
| Membrane Type | |
| Storage Tank Material | Engineering Grade Plastics, Food Safe |
| Indicators | Storage Tank, Fruit and Veg Purifier, Smart LED Indicators |
| Alarms | GKK and SF Change, Fruit and Veg Purifier |
| Other Convenience Features | Integrated Fruits and Vegetable Purifier |
| Other Features | Recovery: Typically 25%, Total Hardness: 500 mg/lit, Material of Construction for Plastic Parts: Food Safe, Non-toxic, Engineering Grade Plastics, Turbidity in Input Water: 1 NTU, Flow Rate: Upto 10 – 12 LPH, Input Water: PH Range 6.5 – 8.5 |
Performance Features
| | |
| --- | --- |
| Filtration Capacity | |
| Purification Capacity | |
| Cold Water Capacity | |
| Cold Water Dispenser | |
| Hot Water Capacity | |
| Hot Water Dispenser | |
| Maximum Input Water Temperature | |
| Minimum Input Water Temperature | |
| Installation Type | |
| Purification Stages | |
| Total Dissolved Solids (TDS) Levels | |
| Water Flow Rate | |
Dimensions
| | |
| --- | --- |
| Width | |
| Height | |
| Depth | |
| Weight | |